Alphablocks Review – Help your child have fun with phonics!
Welcome back to Best Case Parenting. Today, we will do a review of Alphablocks, a popular phonic cartoon from the BBC in the United Kingdom!
For the short review, I will say that Alphablocks is an excellent way to get your child interested in learning their phonic sounds. Alphablocks delivers this in a series of short and sharp cartoons. Your child will associate characters with each phonic sound, making it more fun and meaningful. However, I would recommend using this tool alongside more active phonic games to help your child learn best!
Now, on with the main (and more detailed) review!
Before I get into Alphablocks itself, I want to talk about the theory of teaching your child phonic awareness. As the main focus is on reviewing Alphablocks, this will be a brief outline of what I feel is best practice.
At the end of this review, I will show you where to get hold of Alphablocks DVDs, pretty much the only resource that is still available to buy! Unfortunately, Alphablocks is a dying resource, so I would snap up anything can find online that is Alphablocks related!
How to teach your child phonics?
As I suggested in the title, helping your child have fun with phonics is VERY important.
I will always remember the final teaching placement on my teaching degree in the UK. Before I took over the teacher's class for my placement, I had to observe her teach first.
At one point, this teacher sat her children on the carpet and got out a set of phonic cards. She proceeded to go through each card one by one…. "Which sound is this?" "Which sound is this?". Without putting too finer point on it, this is not the way to go!
Imagine someone sat you down and asked you to memorise information in that way. I don't think you would be too impressed! I don't know where some adults get the idea that this is a good way to teach children. But it certainly isn't! We are not cramming for exams here!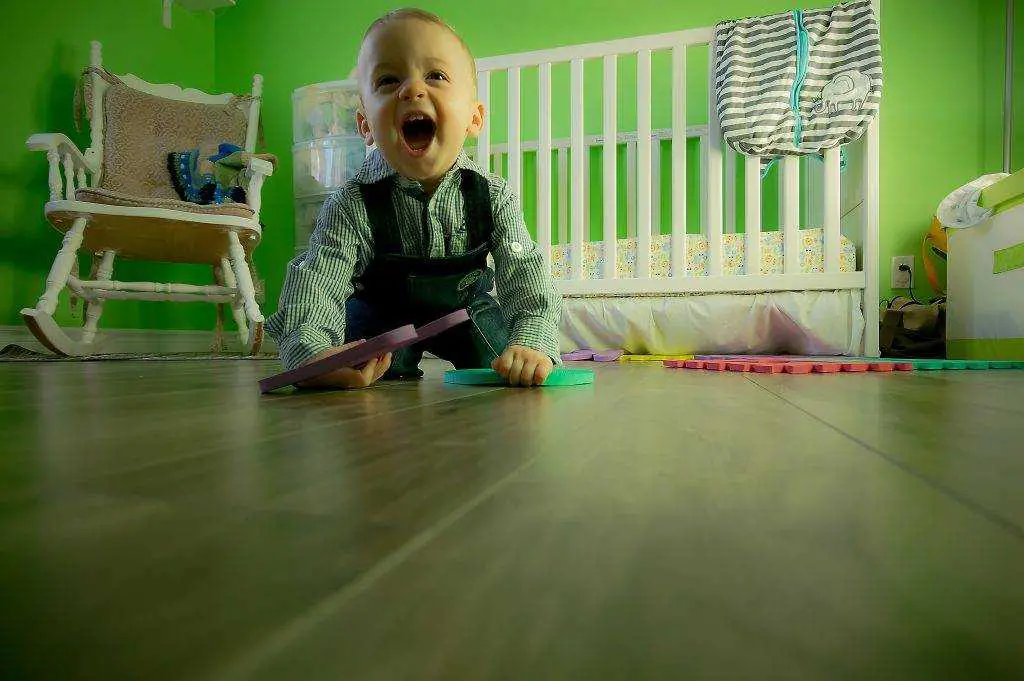 The flip side to this is making the phonic activities engaging and fun.
This could be by making it into a game to play. This could be by relating it to something you know the child really likes. For example, maybe they really like "Thomas the tank engine". In this case, you could try to guess the first sound in the different train names (Gordon, Percy, etc.)
You will see on BestCaseParenting.com, that I like to recommend phonic resources that follow this mantra. Early childhood teachers go through years of training to be able to effectively teach in this way. Many parents find this more challenging, and therefore tools such as the one I will talk about today are a real help. I recently wrote another article, talking about the importance of giving value and meaning to your child's learning. You might want to check that out too.
I also wrote a more detailed article on how to teach a child to write, something related that may interest you (which also incorporates talking about phonic teaching theory in more detail).
The other thing I want to preface this review with is to give your child time to pick up phonics. After learning all the basic phonic sounds, some children can quickly blend CVC words such as cat and map! However, others may take longer. Please don't try and rush your child. Keep exposing them to phonics and it will come! Trust me!
With that out of the way, let's get on with my full Alphablocks review!!
What is Alphablocks?
Alphablocks is a TV program from the UK, which aims to teach young children phonic awareness. It is made in a cartoon style, with each episode taking around 3-5 minutes. This was originally aired on British TV from 2010-2013.
The studio behind this cartoon are Magic Lantern Productions. On their website, this is what they say about themselves:
"Our business is founded on the development of ideas and their innovative application in a cross-platform media world. Through our work we hope to connect people, as well as to inspire, entertain and inform using the latest in interactive media. We solve problems and create new products for partners, clients and ourselves. And we think about the landscape we work in – meaning we produce research, briefings, training and strategy as well. Some would call that consulting. We don't. Our heroes are inventors, educators, and pioneers and we aim to make a difference with what we produce."
What is special about Alphablocks?
There are a lot of phonic resources out there, what makes this one important?
As this cartoon was made with the BBC in mind, the quality of the episodes is very high end. The animations and voice-overs really add to the experience for your child. The only thing I would say is that some of the characters have quite strong British accents. For example, there are characters with Welsh and Scottish accents. For international audiences, this may be quite hard to understand. Although, my opinion is that a young child can get used to this much faster than a developed adult. It could actually benefit your child to hear a wide variety of accents early on in their life. If you want to read proper research on this, ScienceDaily.com has a great article linked below:
Toddlers 'surprisingly sophisticated' at understanding unfamiliar accents.
There are some really epic episodes within the Alphablocks set of series. These remind me of the climax of a great musical. Slightly longer episodes that have really catchy songs. The build up and execution of these episodes is excellent and you will likely catch your child singing these songs outside of watching the actual episodes. When I used Alphablocks in my classroom, even I would find myself humming some of the tunes when outside the class!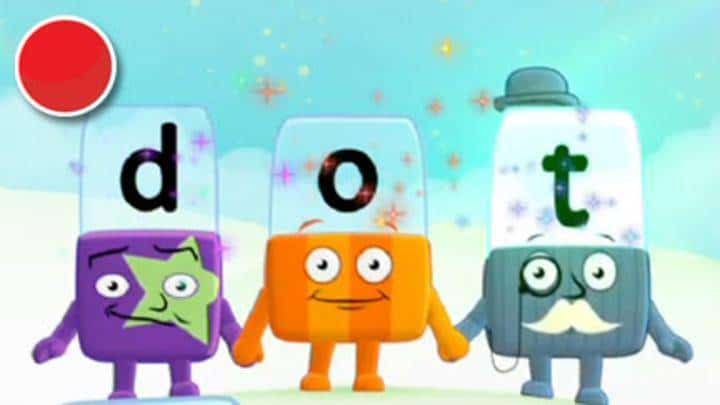 Alphablocks takes an idea from such phonic resources as "Jolly Phonics" and makes it into a cartoon format. Jolly Phonics uses songs for each phonic sound, the idea being that your child will remember each one more easily when associated with a song. Personally, I have never found the Jolly Phonics songs to be that good. To me, they seem quite cumbersome and take up time that could be used doing more valuable phonic work. Again, this is just my opinion!
Jolly phonics is now quite long in the tooth and old as a phonic resource. Alphablocks is a great modern alternative. Rather than learning phonic sounds with songs, they learn from the characters in the cartoons instead. Personally, I have found most children have greater fun with phonics this way.
Each character has their own quirks and fun characteristics. The children will feel much more interested in what they have to say and their journey!
Although I am comparing Alphablocks and Jolly Phonics, I do want to make a key point here. Jolly Phonics is a full phonic programme. In my opinion, Alphablocks is more of a tool to practice phonic awareness rather than a fully fledged programme.
So, one of the reasons I love Alphablocks, is that children basically learn the phonic sounds through a series of fun cartoons. Encouraging your child to have fun with phonics has never been so easy!! But it should not be used on it's own. Your child will best learn phonics when Alphablocks is also combined with some fun hands on activities to run along side it!
How is Alphablocks best used?
Another important thing to remember when teaching a child phonics, is to give them short but valuable phonic inputs on a daily basis. This is much better than trying to give them larger blocks of teaching every few days.
Alphablocks fits into this perfectly. Simply allow your child to watch one Alphablocks episode per day. Trust me, most children will start loving the cartoon and will quickly be self motivated to learn. This daily dose of Alphablocks will be a fun and engaging way for your child to learn the basic phonic sounds.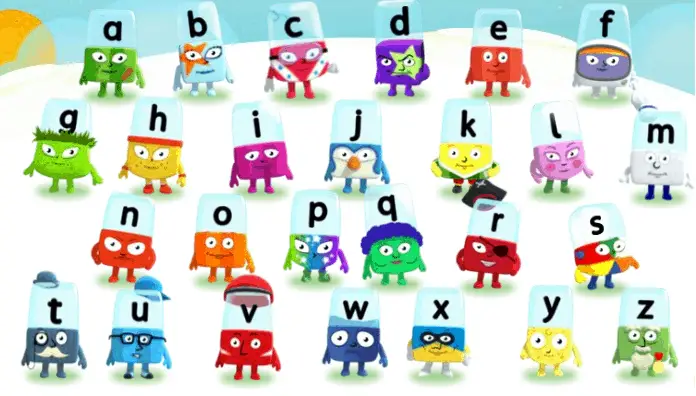 As an Early Childhood teacher, I would make sure that my phonic teaching for the day was linked to that days Alphablocks episode. You could do the same. After watching the episode, you could play a related game with your child for 5-10 minutes. I would recommend a game that involves physical movement, as your child has just sat for 5 minutes to watch the cartoon. It would also help if you could think of games that involve some of the actual characters from the Alphablocks cartoons. I am sure you could find pictures online that you could print and cutout!
Especially with young children, they shouldn't be sat that long. If you really can't think of a physical style of game, the other alternative is to sing an action song (such as the one below) in between the Alphablocks episode and the game. If you can find an action song with phonic elements, this could even be part of your teaching!
On a side note, I am a big fan of the Debbie and Friends series of videos (in general) too!!
So, what's the catch with my Alphablocks review?
I do love and use Alphablocks on a regular basis, and I find it really connects with a lot of kids learning phonics! The downside, unfortunately, is that there is a catch!
Alphablocks is quite old now and is no longer being shown on British Television (as far as I know). This is a real shame, because quite soon we might find Alphablocks becoming extinct.
Below, I will list Amazon links for all the products I can find (Alphablocks DVD's). But, be warned, these may soon go out of stock. Also, as this originated from the UK, that means that Amazon.co.uk has the best selection of Alphablocks products. You may struggle finding it in your location. The links I use should direct you to the product (or something similar) in your local Amazon store. Even if the exact product is not available, hopefully you can find something of use.
Alphablocks also had an excellent reading programme resource, that would have fit perfectly with this review. However, as of writing, I cannot find a single product in stock, even in the UK. I would recommend looking at the details of the Alphablocks reading programme on Amazon and trying to find something similar or even attempt making these resources yourself!
Here is the link to the Alphablocks reading programme, for those wishing to do this very thing.
I really think Alphablocks is THAT good, that you should go out there and buy up all the Alphablocks DVDs you can and hold onto them. In my view, this is by far the best way to help teach your child basic phonic skills. It would also run alongside any phonic knowledge your child is learning at school very well. I wish all phonic resources were this good!
Of course, it goes without saying that you should make sure your child is limited in the number of episodes they watch each day. Don't just let them binge watch many episodes in a row. This is not good for their learning (as they need time to really take in the information), as well as not being great for their eyes either!
Other Alphablocks resources
As I said earlier, I would recommend buying the Alphablocks DVDs so that you have prolonged access to this awesome series of cartoons. This is what I have done personally, because (as you may have gathered) I like to use them in my classroom teaching.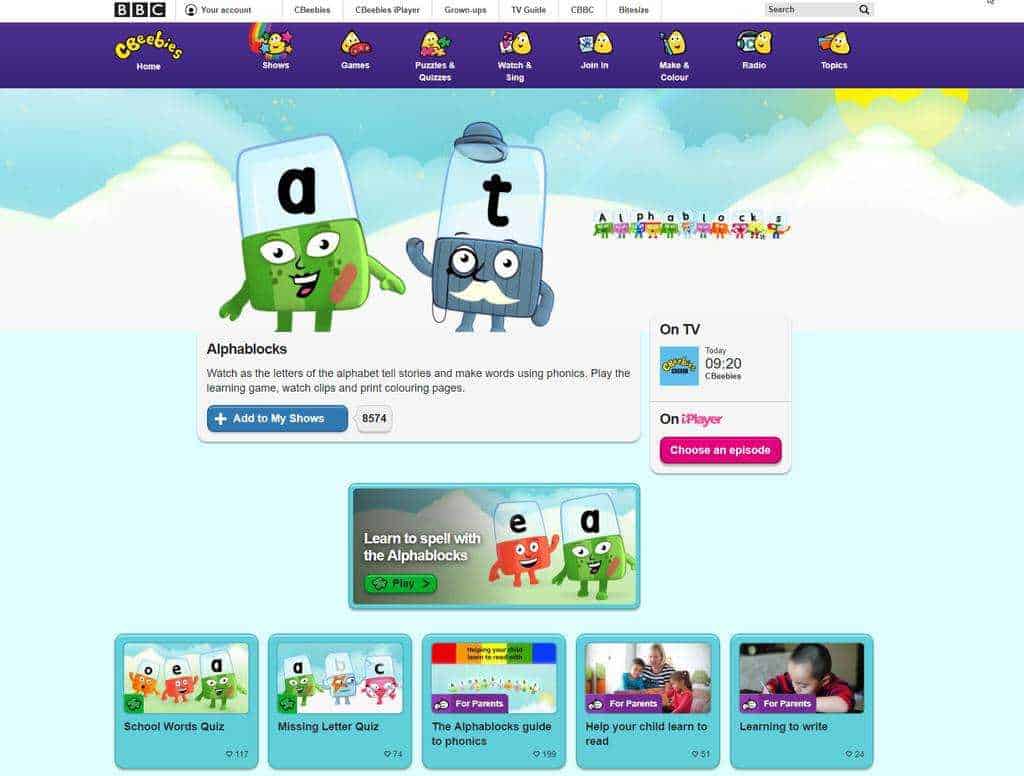 Alphablocks also has a website, as part of CBeebies (the children's arm of the BBC). However, the BBC seem to have a rather good geo-blocker on this site, so you may struggle to access the Alphablocks content if you are outside the United Kingdom. The other problem, is that Alphablocks is not getting any younger and I would imagine that this website content won't be around for much longer anyway! I also wouldn't expect them to add much new content going forward either.
The Alphablocks website (providing you can access it) also has some pretty decent phonic resources and guides for parents. Although most of them are quite short lived, they can offer parents some great tips when it comes to phonics.
To Round Up!!
Well, thank you for reading my Alphablocks review. I am a massive fan of making phonic learning for young children a fun and exciting experience. They should be so engaged with your phonic activities, that they are learning without realising. Alphablocks can play a great part of this.
If you have used Alphablocks personally, I would love to hear all about your experiences in the comments section below. Also, if you have of your own ideas about the best way to teach kids phonics, we would love to hear about them to.
Anyway, I need to stop writing about this, as all this talk about Alphablocks becoming extinct is making me sad!! I am personally protecting my own collection of Alphablocks materials and you should too!!
I recently did a review of a free phonic resource called Teach Your Monster to Read, that could compliment this product very well. You might want to take a look at that too!
I also did a review of (what turned out to be) my favorite phonic programme for parents. If you want to take a look at that review, click HERE.
Have a great day and don't forget to HAVE FUN WITH PHONICS! Ha ha !
Amazon Links are below. Let's hope they are still for sale! Otherwise, you might have to get creative to find more Alphablocks content for your child!
Buy the Alphablocks 3 in 1 pack HERE on Amazon.
Buy the Complete Collection DVD HERE on Amazon.
*LATEST UPDATE: IF YOU CAN FIND ANY ALPHABLOCKS RESOURCES TO BUY SNAP THEM UP, THEY ARE BECOMING VERY RARE*