Can I Use Retinol While Breastfeeding? [What the Science Says]
When you're a new mom, it can be hard to keep up with your skincare routine.
Besides being super busy (and exhausted), you also have to be more careful with the products you use.
Certain ingredients in various skincare items can pose risks for pregnant and breastfeeding women.
Retinol is an age-fighting skincare powerhouse that you shouldn't use when pregnant, but can you use retinol while breastfeeding?
Can I Use Retinol While Breastfeeding?
Studies have pointed to retinoids causing possible congenital disabilities and other issues when used by pregnant women.
Although the numbers are low, there really isn't enough research or evidence to support using any retinoids while pregnant or breastfeeding.
Minimal use of topical OTC retinol could be well-tolerated if your baby doesn't come in contact with the skin.
But when the possibility of risk exists, it's wiser to forego retinol while breastfeeding for safer options.
Retinol is an over-the-counter form of retinoids derived from Vitamin A that targets acne, fine lines, and wrinkles.
It also helps support collagen growth, making it a popular part of many women's skincare routines.
Retinol is milder than prescription retinoids like Retin-A, but what does that mean if you're breastfeeding?
Note: Make sure to read my recent guide: Can You Take Probiotics While Breastfeeding.
Why Is Using Retinol While Breastfeeding Risky?
Retinoids are considered a Category C drug by the FDA, meaning they've shown some risk to animal fetuses, although there hasn't been extensive human testing.
Using retinoids during pregnancy can lead to congenital disabilities and other issues.
There is not enough scientific data to back up the dangers or safety of using retinol while breastfeeding.
If you use a topical Vitamin-A cream while breastfeeding, some say that it's fine in moderation — as long as your baby doesn't come in direct contact with it on your skin.
However, experts advise that if retinol can cause issues during pregnancy, it stands to reason it could potentially carry risks while breastfeeding.
The bottom line is, with little research to back up either point — do you want to take that chance?
When used topically, experts are uncertain about just how much retinol passes to your baby through your breast milk.
These unknowns are enough to make using retinol while breastfeeding risky.
What Beauty Products Can I Use While Breastfeeding
When it comes to beauty products and breastfeeding, there are a few things you need to keep in mind.
First and foremost, anything that you put on your skin will likely end up in your breast milk, so you want to make sure that any products you use are safe for both you and your baby.
Secondly, since your hormones are all over the place while breastfeeding, your skin may be more sensitive than usual, so be sure to choose products that won't irritate or cause breakouts.
Beauty Products Can I Use While Breastfeeding
Moisturizer
Keep your skin hydrated with a good-quality moisturizer. Look for one that is fragrance-free and non-comedogenic to avoid irritation and breakouts.
Best Moisturizer For Breastfeeding Moms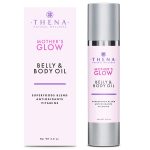 Here is the moisturizer I recommend. It was designed for pregnant and breastfeeding moms.
It's a clean product that can be used on the face and body. It's safe to use during pregnancy and while breastfeeding.
Sunscreen
It's important to protect your skin from the sun's harmful rays, even while breastfeeding.
Choose a physical sunscreen with zinc oxide or titanium dioxide for added protection.
Best Sunscreen For Breastfeeding Moms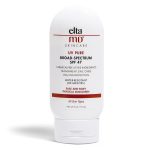 This was my go-to sunscreen during pregnancy and I continue to use it today.
The formula is free of parabens, fragrances, and oils. It's also dye-free so it won't stain your clothing.
Skin Rejuvenation Creams
If you're hoping to combat fine lines and wrinkles while breastfeeding, choose a skin rejuvenation cream that contains hyaluronic acid or glycerin.
Best Skin Rejuvenation Creams For Breastfeeding Moms
I used this kid while I was breastfeeding. It's made with natural ingredients and it's an entire skin spa treatment in one kit.
It's a bit pricey but it does come with a number of products and it will last a while.
Lipstick
You can safely wear lipstick while breastfeeding, just be sure to choose one that is free of lead and other harmful toxins.
Best Lipstick For Breastfeeding Moms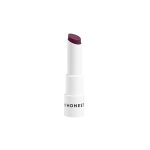 It's hard to find lipstick options that are safe for pregnancy. Most are made with chemicals and toxins.
This lipstick by The Honest Company is a safe and natural lipstick option for breastfeeding moms.
Eye Shadow
Be sure to avoid any eye makeup that contains mercury. Mascara, eyeliner, and eyeshadow are all safe to use while breastfeeding.
Best Eye Shadow For Breastfeeding Moms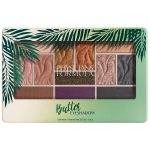 Formulated without any of the 150+ known harsh ingredients found in other personal care items.
Physicians Formula is a safe option and they have a number of great products for pregnant and breastfeeding moms.
Foundation
It's safe to use foundation while breastfeeding. Avoid any that contain retinoids, salicylic acid, or other harsh ingredients.
Best Foundation For Breastfeeding Moms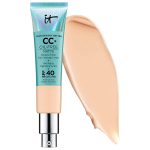 This foundation is one of the few natural foundations available for breastfeeding moms.
It's free from toxins and harsh chemicals and one of the few foundations I recommend.
The American Academy of Dermatology Association (AADA) stresses that several acne medications are a no-go when you're pregnant.
Often, what's ill-advised during pregnancy is also not recommended for breastfeeding.
But the best way to know your skincare routine is safe during breastfeeding is to consult with your doctor.
When Can I Start Using Retinol Creams Again?
Again, verify with your doctor before you start using retinol after breastfeeding.
But in general, you can start using retinol-based products as soon as you stop breastfeeding.
At this point, you can slowly introduce it back into your skincare routine in small amounts to make sure your skin doesn't have a negative reaction.
Since your baby is no longer breastfeeding and won't come into contact with the retinol cream, you don't have to worry about it passing through your breast milk.
You can use it as you normally would before pregnancy.