Food to Help a Toddler Poop!!
Welcome back to Best Case Parenting, and our mini series on helping your toddler poop! In our last article in this series we looked at home remedies to help a toddler poop. Today, we take a closer look at food types that will do the same!
Is your toddler having a hard time pooping? Or is your toddler's appetite reducing day by day? If yes, then these are some of the common symptoms of constipation. Constipation can affect anyone no matter where their age is and it's a surprisingly common problem.
If you are worried about your toddler and looking for constipation remedies, then now your search is over. In this article, you will get a list of typical foods for constipated toddlers. All these food items are great remedies and anyone can use these to get relief from their constipation problem.
There are many things that can cause constipation. For example- poor diet, lack of exercise, weak abdomen are some of them. You can cure constipation by increasing the intake of water or by eating healthy fruits. Most of the best constipation remedies are mentioned below. So if your toddler is suffering from constipation, simply keep reading 🙂
The foods that can help a toddler poop are….
1- Papaya
If you want to talk about nutritional value, then papaya is full of it!! But, you know papaya can also be very beneficial in curing constipation. It is one of the best foods to feed your constipated toddler.
Depending on your little one's age, you can cut papaya into pieces or you can also mash it and can serve according to your kid's preference. One thing you have to keep in mind is that you should keep the consumption of papaya in moderation, otherwise it can also result in diarrhea.
You can also make papaya into a puree to make it a little easier to consume. In this form, it is easy to mix with other food your child likes. It might be a good idea to get this puree into their breakfast, to get working on the constipation as soon as possible, and give you time to deal with the results 🙂
To prepare papaya puree, you will need half a cup of chopped papaya and water as per your requirement. Then wash the papaya, peel the skin and remove the seeds and chop them. Then blend it to make a puree and at the end (to make it smoother and of better consistency) add some water, blitz again and serve.
2- Lemon
Another great remedy to cure constipation is lemon. As you probably already know, lemons are a great source of Vitamin C. On top of this, lemon is one of the most effective remedies to fix improper bowel movements. Intake of lemon juice increases the water rate in the stomach that helps in softening the stool, results in proper bowel movements.
One of the best ways to take lemon is, take a glass of warm water, put some lemon juice, add 1 tablespoon of honey and mix it well. Give this to your toddler as the first thing after waking up for better results.
3- Carom Seeds
Not many people outside India are probably aware of the amazing health benefits of Carom Seeds! Hopefully we can start to change that…..even if only a little bit!
You will be amazed if you look up the benefits you can get from these seeds. In fact scientists will tell you that thymol is present. As well as being a natural antiseptic, it will work wonders on anyone's digestive system.
If you take carom seeds in the form of 'water', then it can be beneficial for constipation. This special form of carom is often known as Ajwain Water.
The best thing about carom seed water (Ajwain Water) is that the preparation is very simple.
The main ingredient is of course half a cup of carom seeds. Make sure to clean them thoroughly, so that there are no dust or mud particles left behind.
As you are serving this to a toddler, it will be a good idea to sweeten the drink in some way. Traditionally, Jaggery ( a type of cane sugar) is used. But any natural sweetener (such as honey) would also do the trick!
Put the carom seeds in a pan and roast them until you smell a nice aroma. Cool them and grind them and make a fine powder. Add the powder to warm water and put some jaggery (or your preferred sweetener) in, boiling the mix for 2 minutes. After boiling, with the help of a filter, separate out the 'water' and serve.
Around a quarter cup of this carom seed water should do the trick for your toddler.
4- Raisin Water
I bet you have already heard of prune juice, right? Well, this works great for constipation too, but in this article we want to highlight some lesser known (but equally as effective) alternatives.
Ever heard of raisin water? Raisin water is also a great remedy to cure constipation. It will help in fixing many types of improper bowel movements. There are different options like black or golden raisins. You can choose according to the availability. Both work well when making raisin water, and are equally effective for treating constipation. It will come down more to your child's personal preference on taste!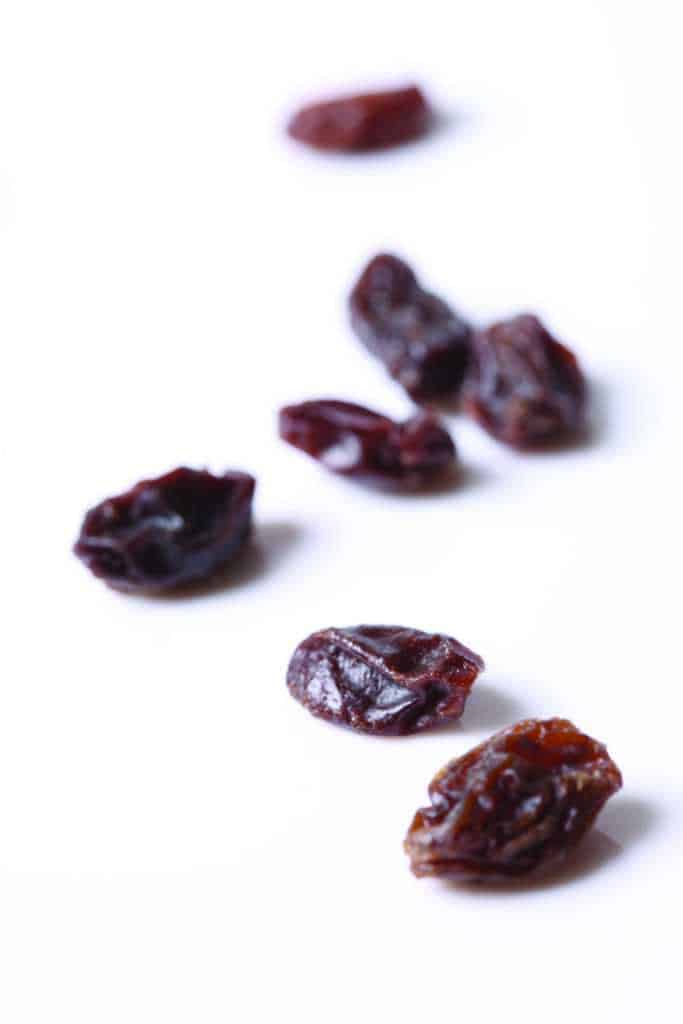 With all that out of the way, lets get down to how to actually make the raisin water!
First, clean the raisins with water to remove dust and chemicals, then you will have to soak the raisins over night in water. You want the ratio to be 2 parts water to every one part of raisins. The raisins should now have started to look much more 'bulged out'. This means they are ready to make into raisin water.
Now simply blitz up the water and soaked raisins in a blender and strain the liquid to leave no residue. This raisin water can now be given to your toddler. Start with one teaspoon at first, and follow with another a few hours later if no results are seen.
5- Plum Juice
Plums can be very beneficial in regulating the bowel movements as they are very rich in fiber. Plum juice can also cure problems related to constipation.
If your child wasn't keen on the raisin water above, this will be another thing to try!
You can make plum puree or your child can consume mashed or chopped plums. To prepare plum juice, you will need five plums, two cups of water, sugar and some lemon juice. First of all, clean the plums and put it in a pan with water.
Boil them for few minutes and then put some cold water on the mixture. Then peel the plums skin and put the plums in a blender together with a squeeze of lemon, and blend them well. After blending properly, filter and separate the plum juice and serve.
6- Oatmeal
Everyone knows that oatmeal is very rich in nutrition and can make an excellent breakfast option. I love a bowl or two of oatmeal porridge myself! But, did you know that oatmeal can also cure constipation? Oatmeal is very rich in fiber, which makes it very beneficial in fixing any problems with bowel movements. Both soluble and insoluble fibers are present in it and you can cook it very easily. To prepare oatmeal for toddlers, you will need half a cup of oatmeal and more than half a cup of water or milk.
If you want to improve the taste, you can use any sweetener you are comfortable giving your child. I would recommend honey.
Put the oatmeal in a pan and gradually add your water/milk and cook until there are no visible lumps. You need to stir the mixture often to get a good consistency. Often, you will find that a toddler would rather have a runnier consistency of oatmeal porridge, making it easier to eat. However, you can experiment with your own child to see what they like. Think porridge would likely seem like wallpaper paste to most toddlers though!! Once you have cooked the porridge, add your chosen sweetener to your child's taste.
7- Barley
Barley is a great source of energy and it is also very high in protein. It is also easily digestible and can be very beneficial for both diarrhea and constipation.
The quickest and simplest way to get barley into your child's diet, is to make barley water. This is also one of the easiest ways for a child to consume.
The process is actually very similar to that described above for raisin water. Make sure to use the ratio 2 parts water to one part barley.
Clean the barley and cook it in a cooker with the water for 15 minutes. After cooking, wait for it to cool down and then put it in a blender and blend it properly. Finally, strain it and separate out the barley water and serve.
One tip would be to cool this barley water in the fridge, making a great drink for summer. A small glass would be a good amount to serve to a toddler.
8- Cooked Spinach
Spinach is a very healthy vegetable and should be consumed by everyone. Spinach is full of health benefits and can cure a lot of health problems, and constipation is definitely one of them.
It is very beneficial for the intestines and helps in clearing them out, which in turn results in improved bowel movements. You should incorporate spinach in your child's diet as much as you can, especially if they are suffering with constipation.
A simple way to get your toddler to eat raw spinach would be to give them sauces to dip it in. This could be mayonnaise, ranch dressing or any other sauce that they like. Or you could add the spinach into a sandwich. It could also be added to a smoothie together with other fruit flavours your child enjoys.
If you want to go further, the BBC has some awesome recipes that incorporate spinach, specifically aimed at children. One example, would be these sweetcorn and spinach fritters! Head over there is you need more inspiration!
9- Peach Juice
Peach juice is one of the best ways to cure constipation. There are different ways of taking peaches. You can take mashed peaches or you can cut them in small pieces. It all depends on the baby's preference and age. Peaches are rich in vitamin C and fiber and also contain natural laxatives. Peach juice is also very tasty and you will not have to force your baby to take it. Great, if you are struggling with some of the other foods mentioned above!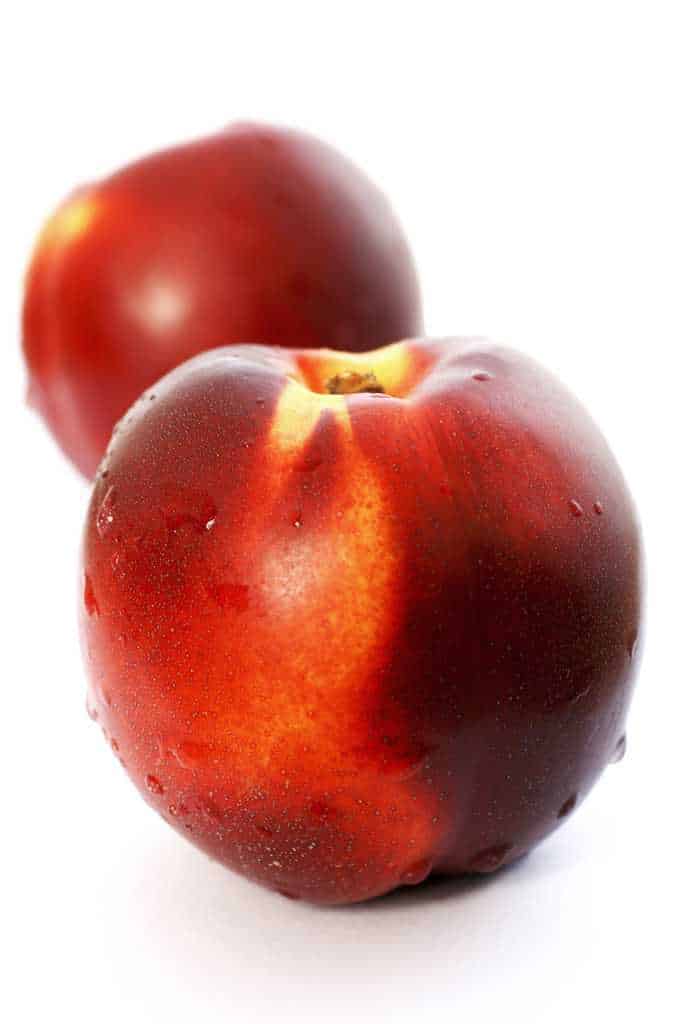 To prepare peach juice, you will need 3 peaches and more than half a cup of water and honey or sugar to improve the taste.
First of all, you have to clean the peaches and boil the water for a few minutes. After that, put the peaches in the water for 2 minutes to soften. Place them in cool water for a while. Peel them and cut into small pieces. These small pieces can be combined with water in a blender and blended well. Add sweetener if needed, then put the juice in the glass and serve.
Conclusion
Thank you for reading our article on foods that will help a toddler with constipation. If you are currently suffering with this issue, we sincerely hope we could help in some way. There are some foods in the list that you may not have even heard of before! If you have given them a try, we would love to hear all about how it worked out for you in the comments section below.
If you have tips of your own, we would also love to hear about those too! We are all about sharing over here at Best Case Parenting!