Reading Head Start VS Children Learning Reading – Which Phonic Program is Best?
Welcome back to Best Case Parenting. Today we are going to be comparing two phonic programs that I have reviewed previously. The fact that these programs even featured on the website means they must both be good resources. However, today I want to spell out the advantages and disadvantages of both. My aim is to make it clear for parents which one they may like more or will be more suited to their needs.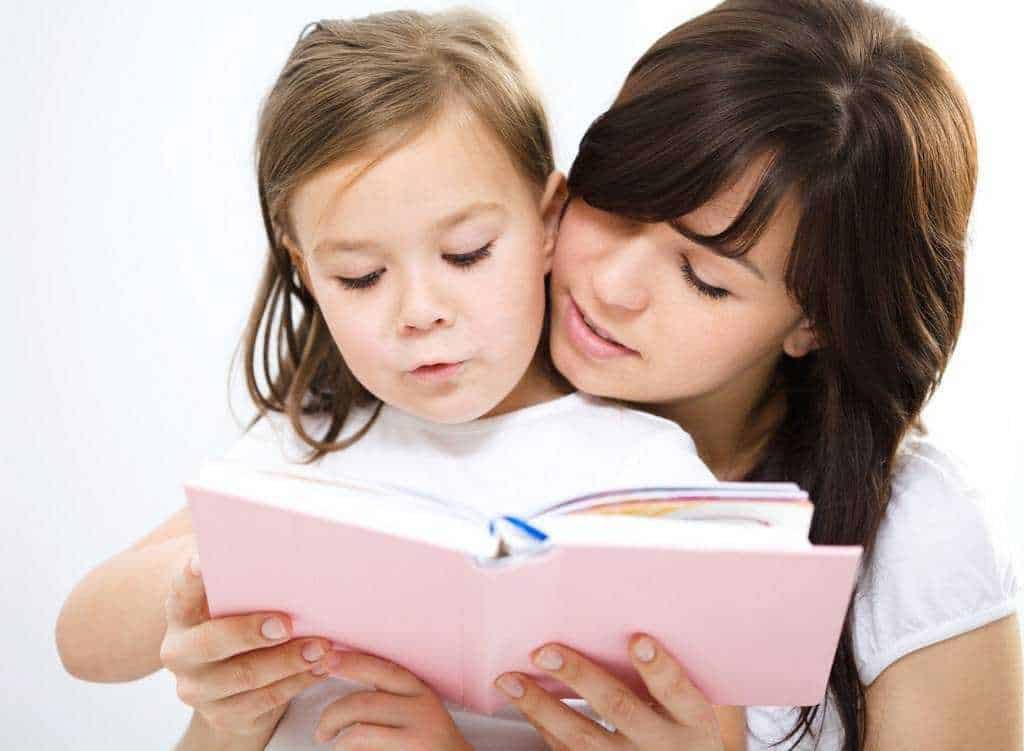 As you can see from the title, the two phonic programs going head to head today are Reading Head Start and Children Learning Reading.

Reading can be a hard skill that many parents don't feel confident to teach to their child. Or, if they are, maybe they are doing in an inefficient way. That's why these phonic programs exist.
You may also be wondering what my expertise is? Well, I have taught phonics to young children for over a decade. It is quite interesting for me to see these commercial programs in that light.

​Please don't forget about the free phonic resources I have reviewed on Best Case Parenting. They would act as an excellent backup or practise tool to accompany both of these programs. Teach Your Monster to Read would be my choice for this!
On the subject of free, some parents might be wondering why they should pay for a phonic program? Can't they just find everything for free online? Well, it is true that there is a lot of great free information out there. The problem is, I haven't seen any that are pieced together in a complete step by step program. By paying for a commercial program, this is exactly what you will be getting.

So, let the games begin! Ding – ding…round 1!!
Presentation and Delivery
When talking about any phonic program, the method and style of delivery can be important for some people.
In this area, Reading Head Start has the advantage. It is accessed through an online portal, which is both well organised and easy to navigate. They have even linked resources needed within each lesson. It feels like the owners of this program really know how to put together a slick product. The only downside of this is that currently there are some bugs on the website. There are dead links for a pronunciation guide and, also, when you look at the lesson overview some of the stages are missing. I have contacted Reading Head Start and I would imagine these issues will get fixed quickly. I will update the review if and when this happens.
Maybe this is why Children Learning Reading have gone for a safer approach? Their approach is a more traditional one. As soon as you purchase their product, you simply download a package with all of the required resources inside.
It is not glamorous, but it works. You will get full and detailed PDF documents for each stages and, if you buy the premium package, also videos demonstrating how to deliver the first set of lessons.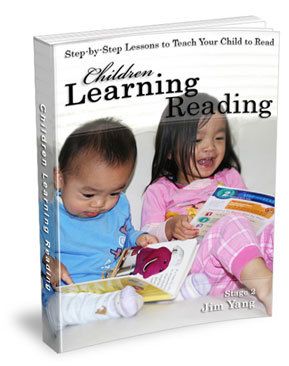 When thinking about which presentation style is better, this will be a matter of personal taste. Some will prefer the stylish and slick Reading Head Start, whereas others will prefer the old fashioned but reliable Children Learning Reading!

For me personally, I prefer the latter.
​Phonic Teaching Method and Content
This is what the programs should really boil down to! The "meat and potatoes" so to speak!
Even if they have the most amazing presentation and resources, if the core way that phonics are taught is broken, the end result is worthless.
I am happy to report that both programs do well here. As someone who has taught phonics to young children for a long time, both programs follow a system and flow that I would say is effective and efficient.
Children Learning Read​​ing, in my opinion, takes more time to detail this to parents though. The PDF documents explain in detail the theory of the teaching method and exactly how you should follow it. The​ videos from the premium package show you all of this practically too. Parents following this program will know exactly what they are doing and why.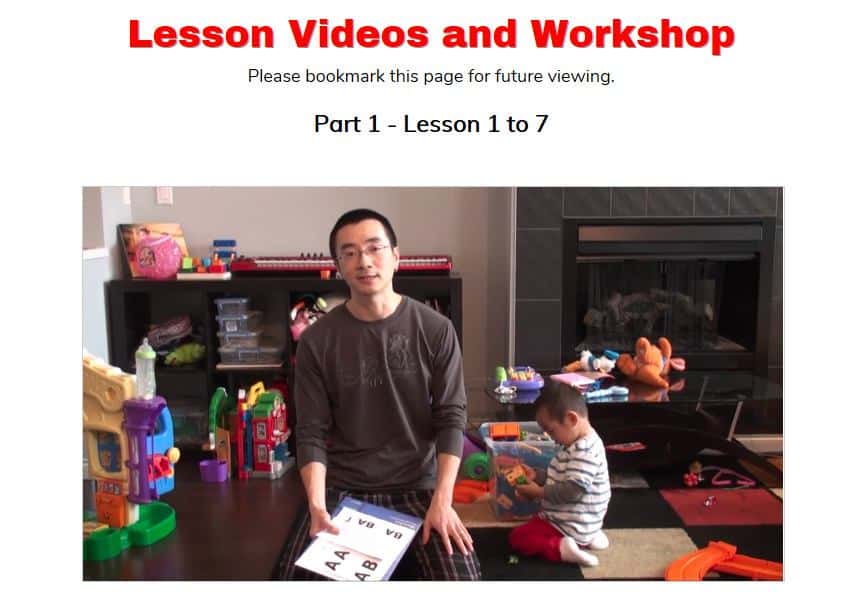 Reading Head Start has excellent content, but it is not well explained to the parents. Seasoned teachers or those with experience teaching phonics would still be fine, but many parents would need to take a longer time to grasp what they should be doing.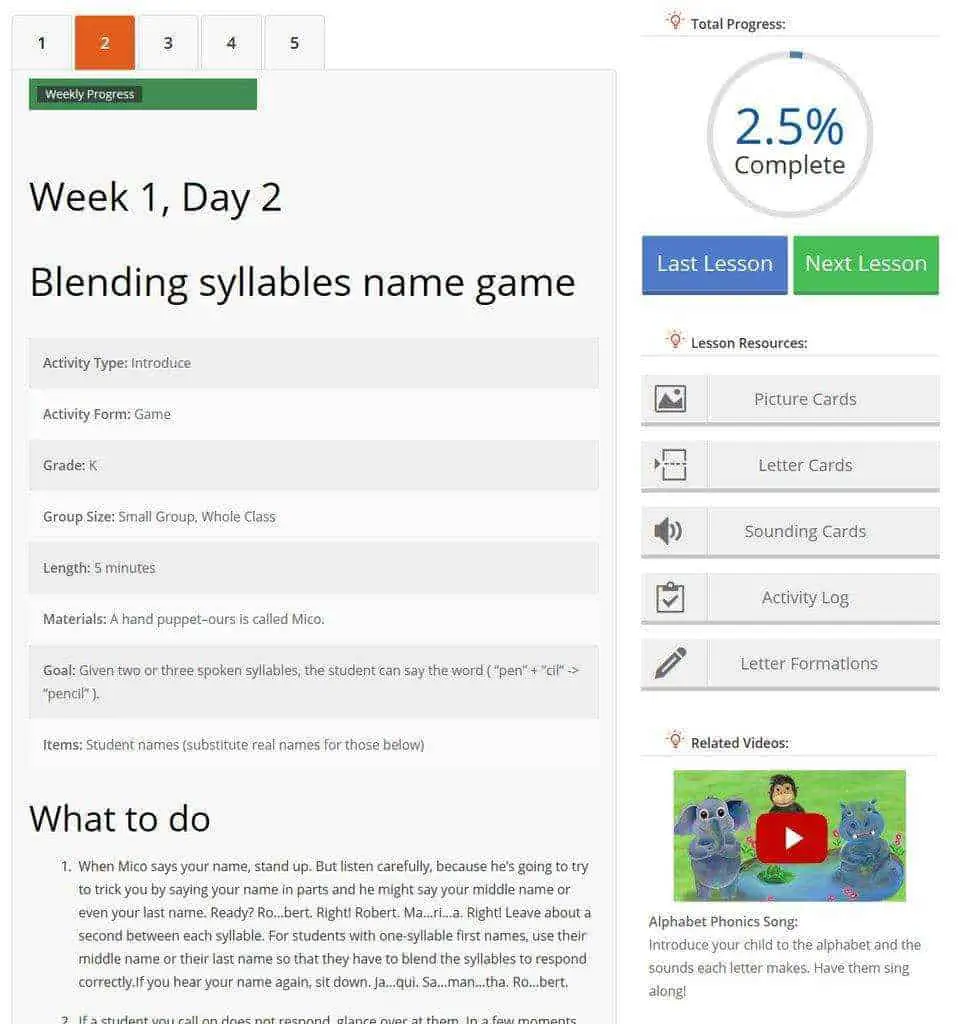 In my opinion (and I might be totally wrong here), there is a reason for this difference.
Children Learning Reading was made by a passionate father. When he was teaching his own children, he did a lot of research to find out the best way to teach his own children to read. This passion and commitment to excellence shines through in the end result.
My impression of Reading Head Start is that the owner of the product simply paid someone else to design ​their program. I wouldn't be surprised if the owners don't have much knowledge of this subject matter themselves. Therefore, although the content is excellent, it comes off as being more suited to professional teachers than parents.
So for me personally, I prefer Children Learning Reading. But your opinion may differ. Adults have different learning styles too and you need to see which program is better suited for you!
Additional Tools and Resources
We have talked about the main features of the two phonic courses, now lets talk about any extra tools and resources included.
​The basic package for Children Learning Reading, does come with MP3 audio clips of each phonic sound. This is great for helping parents fully understand the pronunciation. You also get printable flashcards that will be used throughout the course.
​The standard package also includes a PDF book of popular nursery rhymes and something they call "Lesson Stories". These are effectively a simple version of a phonic reader. Passages that your child can have a go at reading when they can sound out some words. Although these are far from perfect, they do offer something for your child to read. These readers are also clearly linked to particular lessons in the phonic program.
If you pay for the premium package, you will get the excellent demo​ videos I have talked about throughout this course. For me, the slightly higher price (which we will discuss more later) is more than worthwhile to get this excellent video resources. Especially if you are not experienced at teaching phonic programs.
Reading Head Start does also have some extra resources. The good thing about this is that they are all included in every price point.
My favourite resource of theirs are the excellent phonic sound cards. They are very well made with illustrations that have a hand drawn style. They also have word cards that can be used with the program.
Reading Head Start do also have their own version of phonic passages or readers that can be used. However, I am not so fond of their style. Even the most basic readers are too complex for the early reading stage. All the words are bunched up on one page, and would require the parent to do extra work to make these suitable for early readers.You can see what I mean by looking at the photos of the readers included in this comparison review. Both are taken from the first reader in the series. You can clearly see the difference in difficultly level and suitability for early readers.
The other problem I have is that these readers are not linked specifically to lessons in the Reading Head Start program. This means that it is up to parents to decide when o use these.

The upside is that they also featured beautiful illustrations, similar to the phonic cards mentioned above.
Reading Head Start is also supposed to have its own pronunciation audio guide, but at the time of writing the links for this are dead and I can't locate it manually on the website.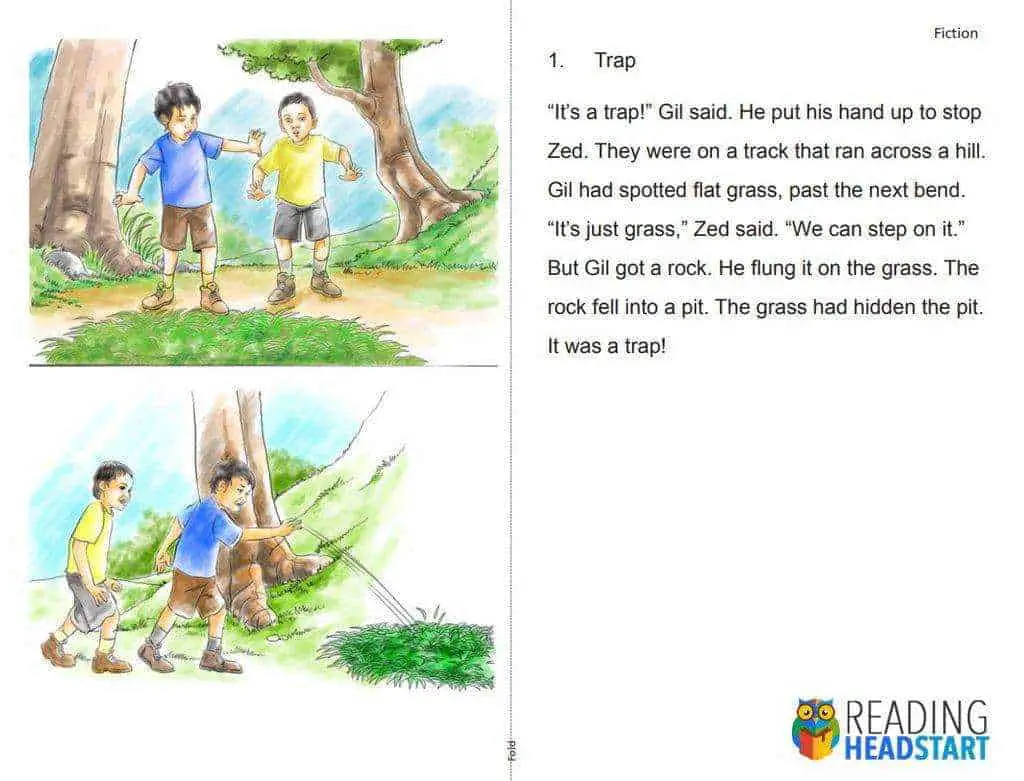 I think you can clearly see that, for me, Children Learning Reading comes out on top here too!!

How much do they cost?
Reading Head Start have a much simpler approach to pricing, as you can see below!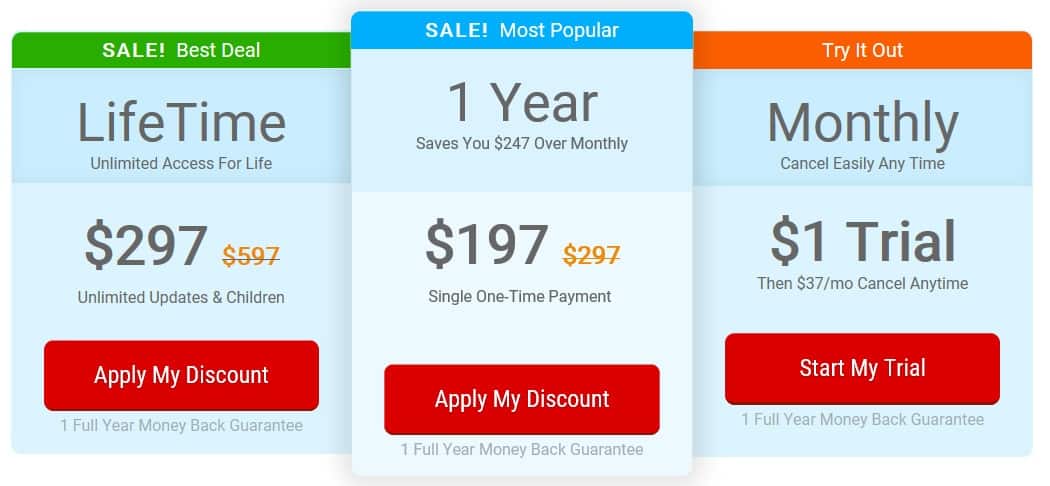 ​Their pricing model includes everything, and gets cheaper the more that you pay in advance.
Compare that to Children Learning Reading, who have something a little more confusing!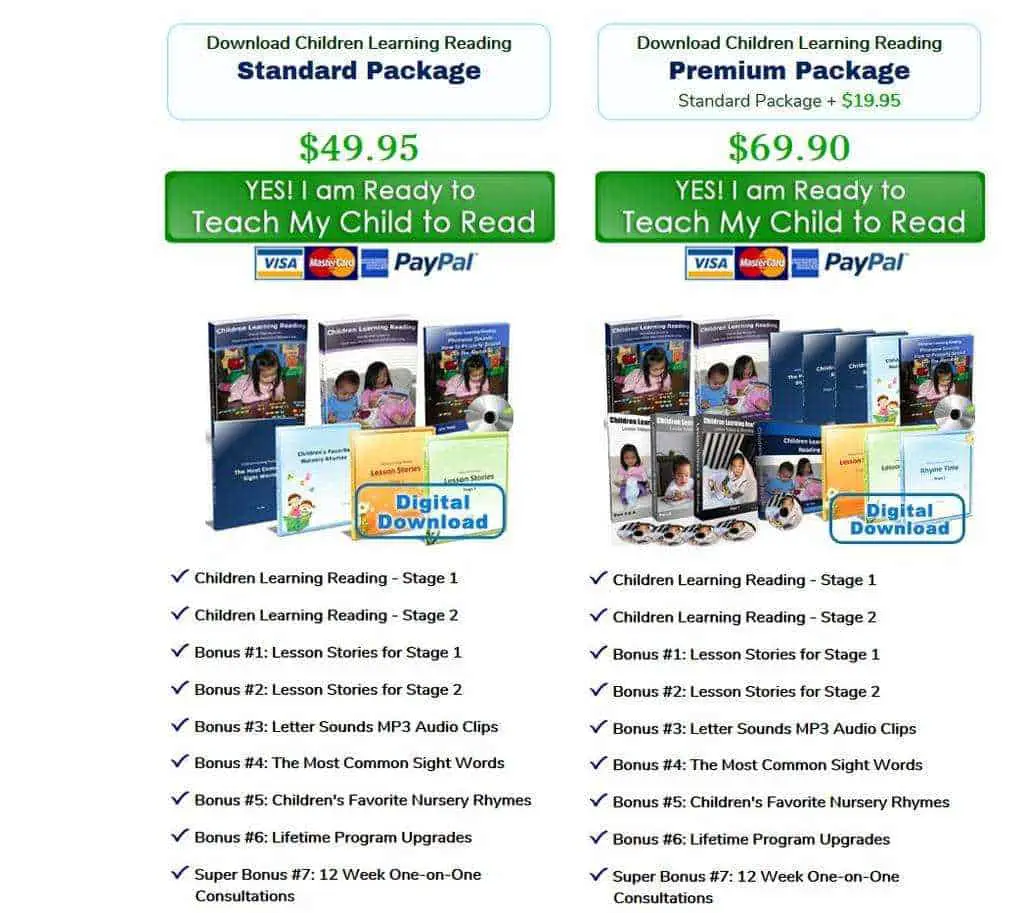 ​In simple terms, you only get the video demonstration videos if you buy the premium package. Everything else appears to be included in the standard package.
Both programs offer excellent and full proof money back guarantees, which is great to see!

​The Conclusion
So, after all of this, which program would I recommend. You can read the quick tabs below to give yourself an idea.
Pro's and Con's of Children Learning Reading….
PRO'S
Excellent and complete phonic program.
Easy for parents to understand and follow.
A lot of content for the price.
CON'S
Old fashioned and outdated content delivery method.
Slightly confusing pricing.
Pro's and Con's of Reading Headstart…..
PRO'S
Excellent presentation style and content delivery.
Full and comprehensive phonic program.
CON'S
Missing resources and website bugs.
Program seems more for teachers than parents.
Not as well explained and no real theory presented.
So which one would I buy?
I will start by saying that I would recommend you to try both programs yourself first. What I want to see in a phonic program may not be the same as you want.
But, having said that, for me Children Learning Reading is the clear winner. I can overlook the outdated design, for the more parent friendly approach to the program material. You can really see that this is a passion program and the owners of it will make sure that you get all the help you need on your phonic teaching journey.
Reading Head Start does come across as slick and modern, with a full and comprehensive phonic program. But the course material ​is much less well explained and parent friendly as Children Learning Reading.
If you have experience already with phonics, you may prefer the Reading Head start program content, but if you are an inexperienced parent you may struggle.
In terms of price, I feel that Children Learning Reading offers a better value proposition. This is probably due to its more old fashioned style of presentation. Reading Head Start have to pay for the upkeep of their website, something which may contribute to the higher price.

I hope this comparison helped you and please leave your own feedback in the comment section below.
Click the program name below to be taken to their official website and find out more information for yourself: